---
LIENS / LINKS
Les liens ci-dessous vous envoyerez à des sites extérieurs de www.DeoMercurio.be. Nous ne sommes pas responsables de leurs contenus ; eux, évidemment, ne sont pas responsable du nôtre.
The links below will take you to sites outside of www.DeoMercurio.be. We are not responsible for their content; they, naturally, are not responsible for ours.
La Gaule / Gaul
L'Arbre celtique, somme toute, une des meilleures ressources en ligne pour la Gaule antique et le monde celtique : textes historiques, explications détaillées, tableaux, analyses ; un site web indispensable
Précis de gaulois classique par Olivier Piqueron (English version)
Lexilogos, page sur la langue gauloise : glossaires, articles, textes...
Polythéisme gaulois / Gaulish Polytheism
Il y a aujourd'hui beaucoup de polythéistes qui honorent les déesses et les dieux de la Gaule antique. Des individus et des groupes poursuivent des recherches historiques et des expériences modernes afin d'élaborer de nouvelles traditions de religion gauloise.
Nowadays, there are many polytheists who worship the goddesses and gods of ancient Gaul. Individuals and groups are pursuing historical research and modern experiences in order to elaborate new traditions of Gaulish religion.
D'autres polythéismes / Other polytheisms
Theoi.com, an amazing resource on Greek and Roman deities, including extensive descriptions, translations of original texts, ancient artwork, etc.
CR FAQ, a seminal document for Celtic reconstructionism (particularly in the Irish tradition)
Senako Kredima, foro politeísta ibero-céltico
Dun Brython, group of Brythonic polytheists
Allodium Francorum, "a civic and lawful tradition of post-tribal, pre-Christian Frankish Heathendom"
Societas Via Romana, a Roman polytheist group
Nova Roma, a Roman revivalist group whose website contains extremely useful practical information on Roman religion
YSEE, μια ομάδα που εδρεύει στην Ελλάδα αφιερωμένη στην ελληνική θρησκεία
Neos Alexandria, a group of Greco-Egyptian syncretists
Íslenska Ásatrúarfélagið, an important Ásatrú organization in Iceland
Pages des particulier·e·s / Individuals' pages:
Ár nDraíocht Féin (ADF), a druidic organization with a wide range of cultural focuses and a serious approach to scholarship

Chronarchy, by Rev. Michael J. Dangler, an ADF priest who has studied Gaulish deities extensively—his resources on Esus are particularly extensive
Three Cranes Grove, ADF, a grove of Ár nDraíocht Féin with a Gaulish affinity

Dolichenum: Viducus Brigantici filius' online shrine for Jupiter Dolichenus
Natib Qadish, page on Canaanite polytheism
Courir le loup-garou, page sur le folklore et la sorcellerie québécoise
---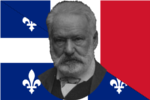 En français s.v.p. !

English please!
DEO · MERCVRIO · CETERISQ · DIIS · DEABVSQ · IMMORTALIBVS · VIDVCVS · BRIGANTICI · F · ANNO · POST · R · C · MMDCCLXXIII · V · S · L · M

Viducus Brigantici filius dédie ceci au dieu Mercure et aux autres dieux et déesses immortelles en l'an après la fondation de Rome 2773 (soit 2020 de l'ère commune).

Viducus Brigantici filius dedicates this to the god Mercury and to the other immortal gods and goddesses in the year 2773 since the foundation of Rome (2020 of the Common Era).